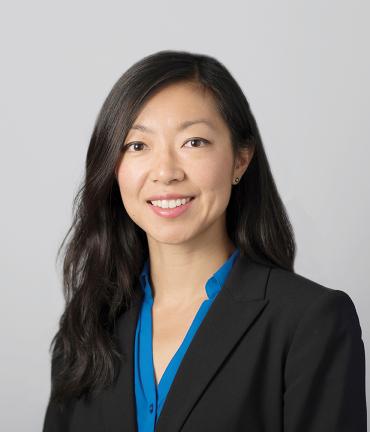 Doris Wang, MD, PhD
Principal Investigator
Dr. Doris Wang is a neurosurgeon in the Department of Neurological Surgery at UCSF with a clinical and research focus in treating movement disorders using neuromodulation and ablative procedures. Her research goal is to understand neural network physiology involved with human motor control in movement disorders and using novel neuromodulation tools to study and treat brain diseases and injuries.
Email: doris.wang@ucsf.edu
Education
2000 – 2004: B.S., Yale University
2004 – 2011:  M.D., PhD; UCSF
2011 – 2017: Neurosurgery Resident; UCSF
2017 – 2018: Clinical Fellow in Stereotactic and Functional Neurosurgery; UCSF
Academic Positions
2018 – Present: Assistant Professor, Neurological Surgery, UCSF
Selected Awards
2018: American Society for Stereotactic and Functional Neurosurgery Resident Poster Award
2017: 2017 Journal of Neurosurgery Editor's Choice Article
2017: American Association of Neurological Surgeons Journal of Neuro-oncology Award
2016: UCSF Department of Neurological Surgery Best Translational Research Presentation
2015: Congress of Neurological Surgeons Stereotactic and Functional Neurosurgery Resident Award
2014: UCSF Department of Neurological Surgery Best Clinical Presentation
Featured Publications
Pallidal deep brain stimulation disrupts pallidal beta oscillations and coherence with primary motor cortex in Parkinson's disease
Wang DD, de Hemptinne C, Miocinovic S, Ostrem JL, Galifianakis NB, San Luciano M, Starr PA. 
J Neurosci. 2018 May 9; 38(19):4556-4568. doi: 10.1523/JNEUROSCI.0431-18.2018. Epub 2018 Apr 16.